Contact
Sometimes it's nice to put a face to a name. Please feel free to reach out to anyone listed below. We would love to hear from you.
Pastor of Preaching and Teaching

A search committee for a new pastor has been formed.  This site will be updated when a new pastor is installed.
PASTOR OF CONGREGATIONAL LIFE

Pastor Jeremy Veldman
Minister of Congregational Life
My lovely wife, Marise, and I are blessed with two young boys. I became the Minister of Congregational Life at Rehoboth in April 2022. Prior to coming to Hamilton, I pastored churches in Aylmer, Ontario; Kalamazoo, Michigan; and New Haven, Vermont. I received my seminary training at Mid America Reformed Seminary in Dyer, IN. Prior to seminary, I taught English literature at a Christian high school. I enjoy reading good books, hiking and biking, and spending time with family.
Feel free to connect with me at:
519-694-5552
or
jveldman@gmail.com.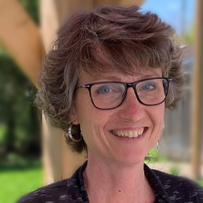 Bev Brouwer
Administration
I am married to my wonderful husband Gerald. We have been blessed with 5 children, 2 son-in-laws, 2 daughter-in-laws and 4 beautiful grandchildren. In my spare time I enjoy hanging out with my kids (in Ontario and in BC), camping and baking. I have been the secretary at Rehoboth since the fall of 2016, and have loved getting to know our members better as well as greeting those who come through the doors. If you have any questions about our church, I would love to hear from you! Call or email anytime and I'll be sure to get back to you.
If you're not sure who to send communication to, please use this form. Your email will be forwarded to to the approriate people!
For bulletin announcements, facility rentals and general inquiries please contact the church

(please note that the deadline for bulletin submissions is noon Thursday)